A second JUNO award forl'Harmonie des saisons!
Solfeggio
2022 Classical album of the year (large ensemble)
With Hélène Brunet, soprano
under Eric Milnes, director
What joy and honour to receive this prestigious prize! Thank you with all our hearts to our artistic team! Man thanks to ATMA Classique, the Conseil des arts et des lettres du Québec, the Canada Council for the Arts and to our generous donor who help make this project a reality.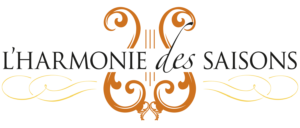 Founded by Mélisande Corriveau and Eric Milnes, L'Harmonie des saisons, vocal and instrumental ensemble with renowned international guests moves audiences here and abroad by its unique approach to early music. The ensemble has produced over fourty programmes and performed over 150 concerts in Quebec, Canada, and abroad. Its records under ATMA Classique – Las Ciudades de Oro, Pardessus de viole et Marin Marais : Badinages – have received wide praises from critics, and several prizes, including two JUNO awards, an Opus Prize, CBC album of the year, Top 10 CBC, as well as Apple Music's top 10 classical albums.