You can order your CD now!
Of course, buying the CD directly from the artists is the best way to support their art.
25 $ – The amount includes the CD, postage and handling.
Online purchase on PayPal
Simple and secure – without opening an account.

Solfeggio
Hélène Brunet, soprano
L'Harmonie des saisons
Eric Milnes, conductor
Handel | Vivaldi | Vinci | Bach | Mozart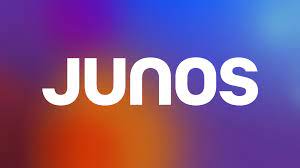 2022 CLASSICAL ALBUM OF THE YEAR
(LARGE ENSEMBLE)
• • •
For her debut solo album on ATMA Classique, our long time colleague soprano Hélène Brunet has chosen Baroque and Classical arias for which she feels a deep affinity. Under the direction of Eric Milnes, L'Harmonie des saisons collaborates with her in a program of music by Bach, Handel, Vivaldi, Mozart, and two arias (recorded here for the first time) of Leonardo Vinci.
Recognized for its "song of perfect beauty and stage presence of more radiant," the soprano Hélène Brunet sings Bach, Handel, Mozart, and the directory of XXth and XXIth centuries with equal pleasure.
In concert, she performs at the Tage Alter Musik Regensburg, with the American Bach Soloists orchestra in San Francisco, at the prestigious Lincoln Center in New York with the American Classical Orchestra, with the Orchestre Métropolitain de Montréal under the direction of Yannick Nézet-Séguin, then with several ensembles and symphony orchestras in North America.